Eliminate hot or cold spots by adding a zone system
A zone system works by having dampers installed in your duct work that open and close as needed based on each zone's thermostat setting. When a zone doesn't need to be heated or cooled, the dampers close to save energy and maximize comfort elsewhere. If you are unfamiliar with zoning or have questions, please call us. We will be happy to talk with you and answer your questions.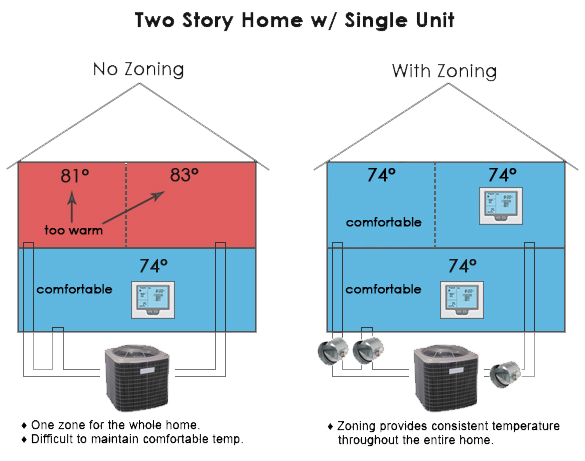 Call us at (510) 483-4328 in San Leandro, CA, for high-quality Heating, Cooling, Air Conditioning and Water Heaters services.